Welcome to the KU Leuven XCT Core Facility!
The KU Leuven XCT Core Facility offers X-ray Computed Tomography (XCT) infrastructure and services to study the internal structure and behavior of materials and biological tissues at different length scales.
At KU Leuven XCT Core Facility we have an extensive infrastructure of XCT scanners, in-situ stages & software.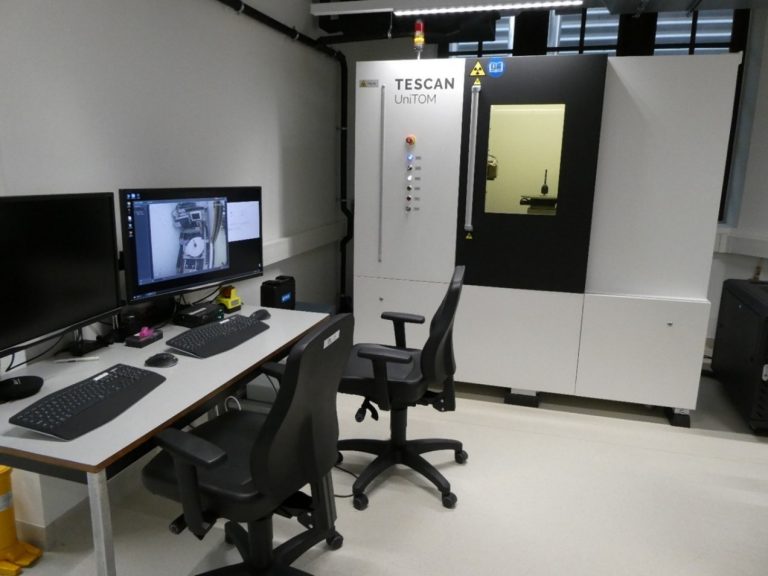 The Unitom HR is a modular and flexible sub-micron resolution XCT system. The system aims at making high resolution and high contrast images.
Read More »
KU Leuven XCT Core Facility Research lines
Application fields: non-destructive testing (NDT) and quality control, study of material behaviour and its functional properties under specified environmental conditions, and production and material optimization. Covering a resolution range of 400 nm up to several hundred micrometers to unravel the internal structure, morphology, microstructural changes or damage development in materialsfrom high quality 3D XCT images.
Complex materials, composites, geopolymers, agricultural products and food, dental materials, building materials and biological tissues. Scientists using the equipment and software of the KU Leuven XCT Core Facility profit from the synergy that the collaboration with experienced users in the field provides.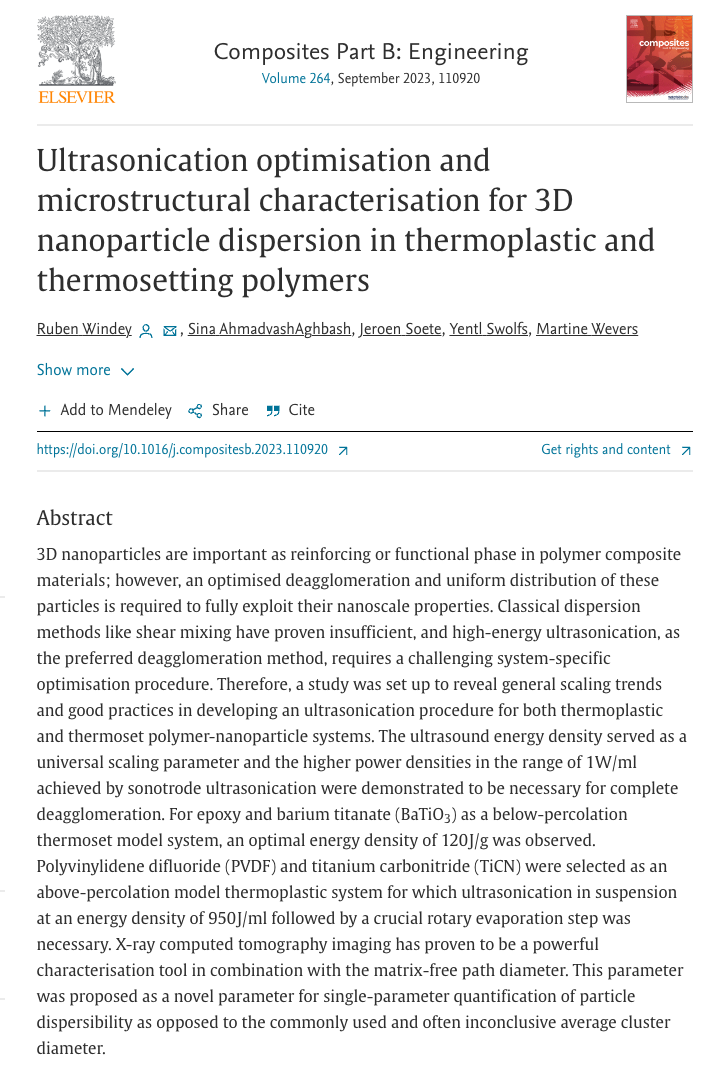 Abstract 3D nanoparticles are important as reinforcing or functional phase in polymer composite materials; however, an optimised deagglomeration and uniform distribution of these particles is
Read More »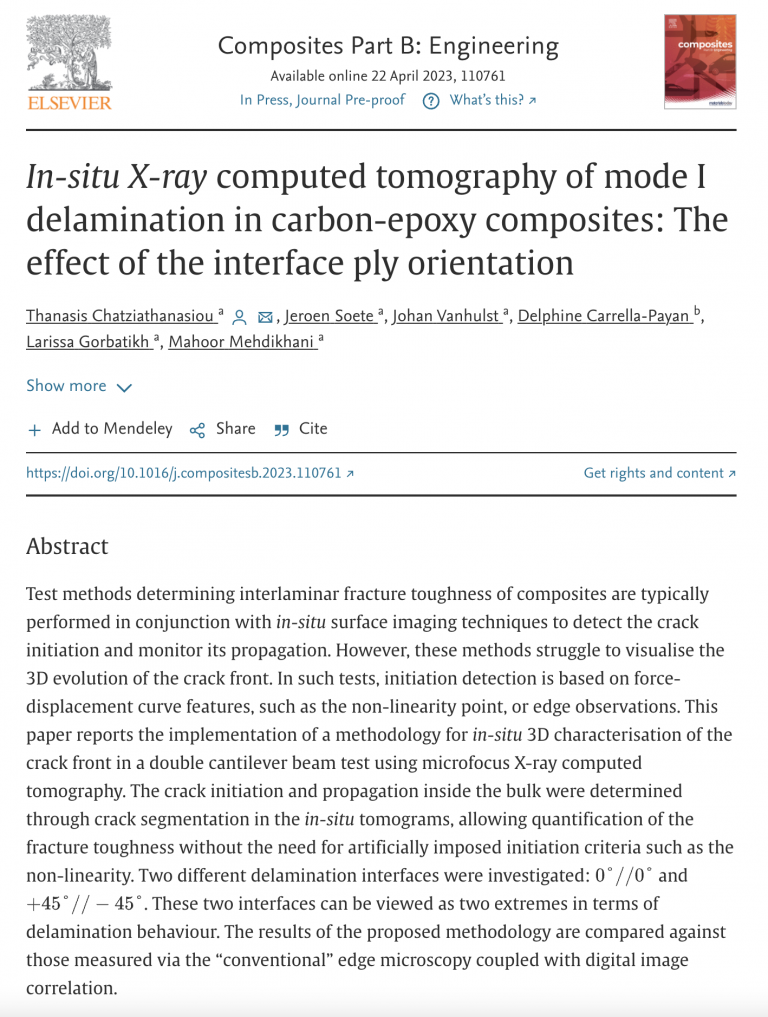 Implementation of a methodology for in-situ 3D characterisation of the crack front in a double cantilever beam test using microfocus X-ray computed tomography
Read More »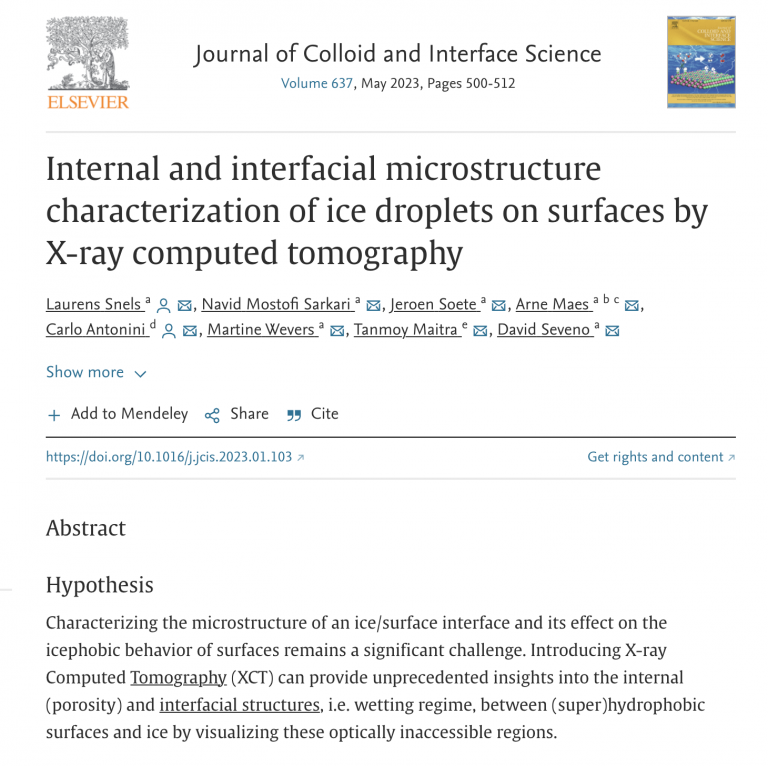 Characterizing the microstructure of an ice/surface interface and its effect on the icephobic behavior of surfaces remains a significant challenge. Introducing X-ray Computed Tomography (XCT) can provide unprecedented insights into the internal (porosity) and interfacial structures
Read More »
Cryogenic contrast-enhanced microCT enables nondestructive 3D quantitative histopathology of soft biological tissues Biological tissues comprise a spatiallycomplex structure, composition andorganization at the microscale, named the
Read More »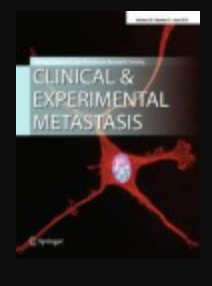 Development and characterization of a rat brain metastatic tumor model by multiparametric magnetic resonance imaging and histomorphology Abstract To facilitate the development of new brain
Read More »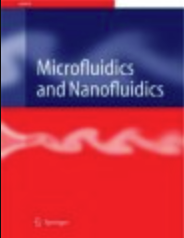 Multiscale modelling of capillary imbibition in 3D-printed porous microfluidic channels Abstract 3D-printed porous microfluidics has been proposed to realize complex passive lab-on-chips. The performance
Read More »

The KU Leuven XCT Core Facility is driven by its outstanding XCT technologies and helps finding solutions to your problems through 3D imaging.
We offer an extensive infrastructure of XCT scanners,  in-situ stages & software.
 
We have a team of experts ready to help you, located just outside Leuven, easily accessible by car or public transport. our specialists aim to provide a seamless service.
Extensive expertise in XCT imaging and advanced image processing.